Nova's Ark has been deemed an essential service. Please contact us at 905-706-1009 for more information
Programs
Nova's Ark programs are designed to fit individual needs. We focus on the individual's strengths and enhance their strategies for success. Each person shines in their own way and our goal is to empower them to be who they are.
Internships
We provide clinical partnerships with over 10 Universities and Colleges across Ontario.
University
Education
Occupational Therapy
Social Work
Early Childhood Studies
Child and Youth Studies
Recreational Therapy
College
Child and Youth Workers
Early Childhood Educators
Human Resource
Occupational Therapy Assistants
Personal Care Workers
Public Relations
Recreation & Leisure Services
Social Services Worker
Mental Health and Addiction Worker
Animal Care
Animal Care
Animal Care Assistants
Veterinary Tech Assistants
Animal Assisted Therapy
Nova's Ark is home to a variety of animals, each with their own unique story to share.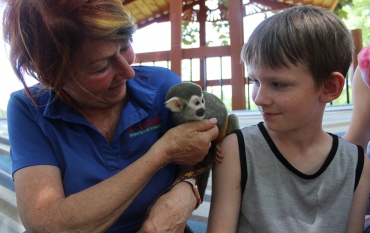 We strive to improve the lives of our students through education of Academic, Behavioral, Cognitive, and Social Skills.
Facilitated by one of Nova's Ark's animal care mentors who ensures the dignity and respect of our animals.
Sharing of knowledge and an opportunity to observe, touch, and/or hold our animal friends.
May involve participation in animal care duties.
Testimonials
From the moment our son started attending Novas Ark, we felt such positivity, hope and inspiration. Everyone in the Nova's Ark family has been so caring and accepting of our whole family. Nova's Ark has gone above and beyond to help us on our family's journey and we are beyond thankful. We are so lucky to have found such a supportive environment for our children and our family.
This magical place is filled with hard working individuals that represent the true meaning of dedication and respect for ALL abilities.
We are seeing first-hand how Nova's Ark can change Colton's life.
Our Staff
Board of Directors, Resource Team & Support Staff

Follow us
Follow us on Instagram and
see the photos of our school life