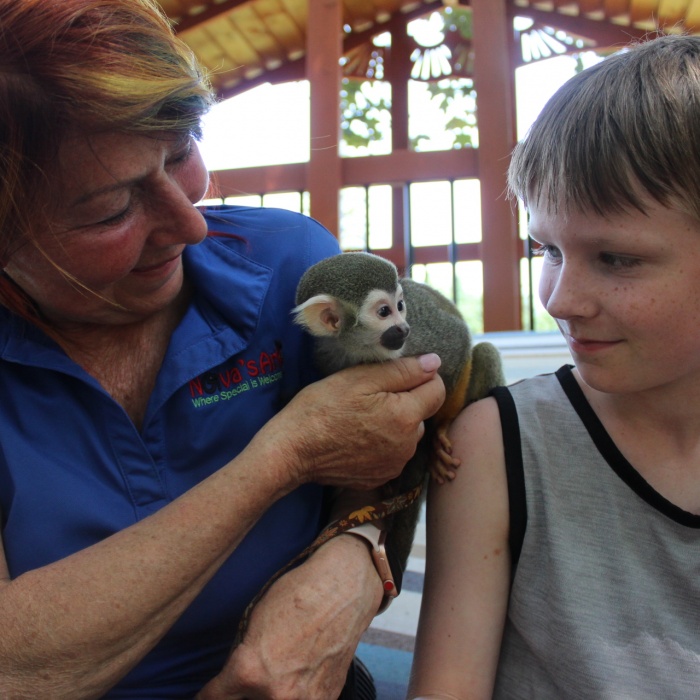 We strive to improve the lives of our students through education of Academic, Behavioral, Cognitive, and Social Skills.
Facilitated by one of Nova's Ark's animal care mentors who ensures the dignity and respect of our animals.
Sharing of knowledge and an opportunity to observe, touch, and/or hold our animal friends.
May involve participation in animal care duties.