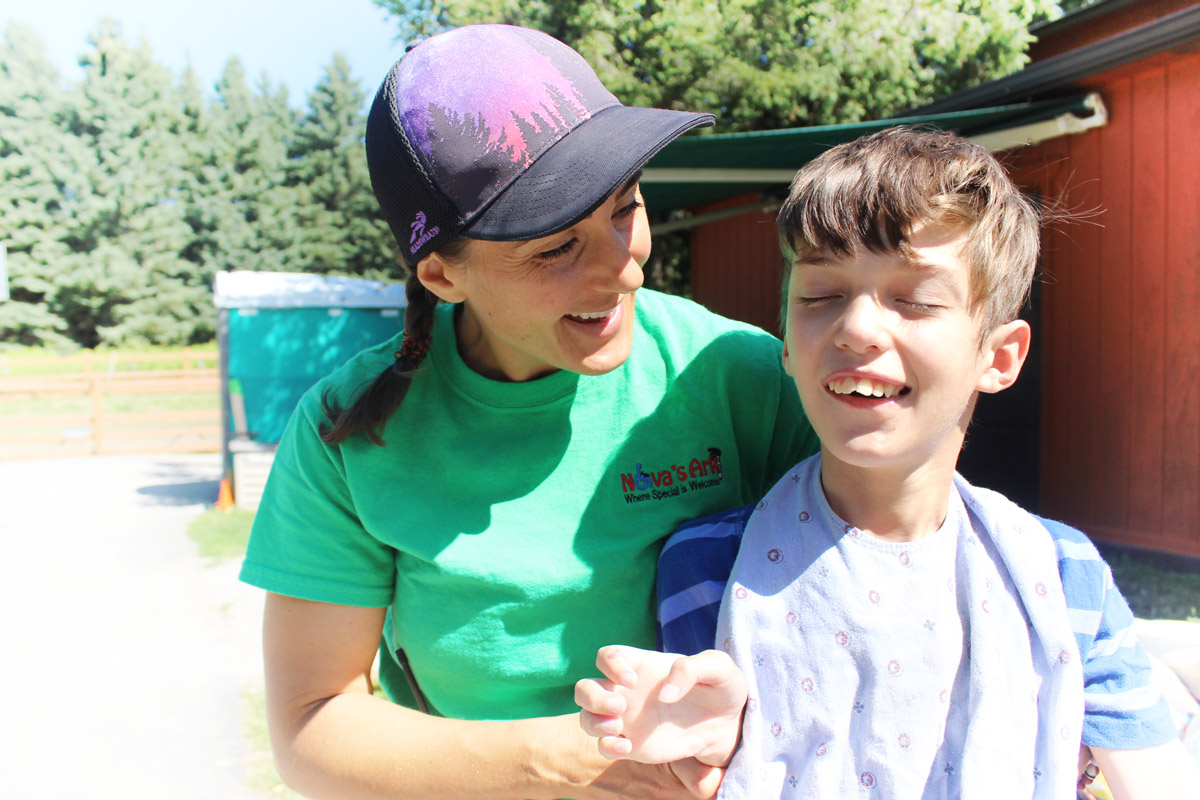 Nova's Ark welcomes the passion, dedication, knowledge and skills of adult volunteers 18 years of age and older. Any time that you are able to donate to us is a gift!
Roles and Responsibilities
You may come to Nova's Ark with skills and experiences that you can share or perhaps you are looking for a unique opportunity. Volunteer support is required to: work directly with guests enrolled in our weekday/Sunday programs; assist in animal care tasks; maintain the Nova's Ark environment and infrastructure; and to participate in fundraising/community awareness initiatives.
Becoming a Nova's Ark Adult Volunteer
Please contact Nova's Ark by email at: volunteers.novasark@bell.net
We will then schedule a hands-on 3-hour visit to match your areas of interest with our needs.
Provide a current Criminal Reference Check with Vulnerable Sector Screening.
If you have any questions, please contact our Volunteer Co-ordinator at volunteers.novasark@bell.net

Follow us
Follow us on Instagram and
see the photos of our school life