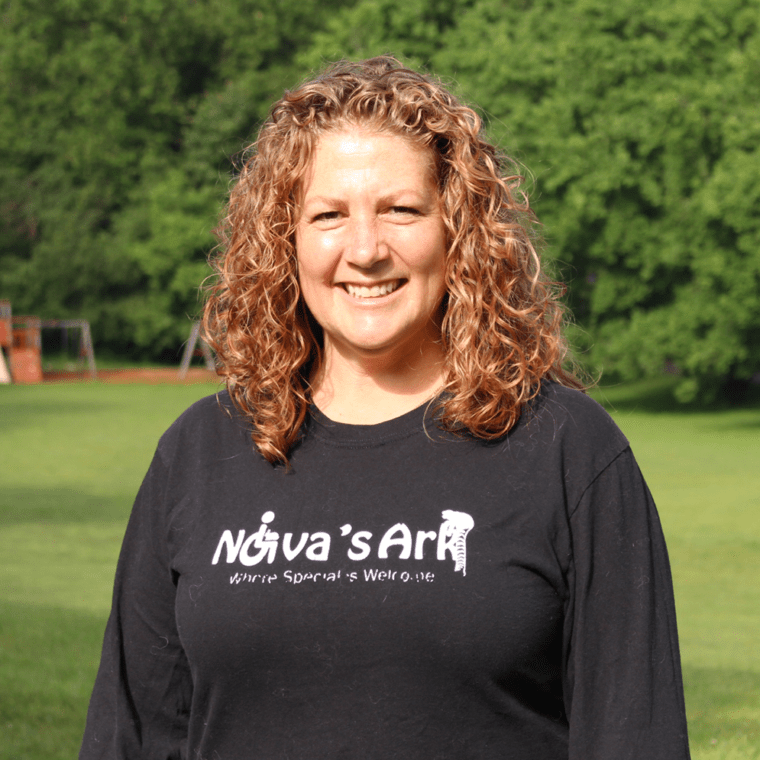 Lifeskills Coach
Brief info
Eve has been connected with Nova's Ark for the past 12 years in various capacities and has joined our team to bring her experience working with children, youth and their families within community integration and inclusion strategies. Eve's lived experience of being raised with members of the deaf community and alongside of individuals with varied abilities allows her to bring her personal experiences to Nova's Ark to support our guests' participation in different experiences, with accommodations and modifications.
Eve holds various certifications including from the Centre for Adolescent Studies, Trauma basics for Youth Workers, as well as The Ministry of Ontario's Integrated Accessibility certificate. She has a background in community integration, understanding and working with challenging behaviors, and strategies to support individuals with Autism.
By combining her personal and professional experiences with her love and knowledge of art, science and the outdoors, Eve strives to develop learning opportunities that support growth, independence, creativity and life skills that can be taken out of Nova's Ark to be used at home and within the community.